Are You a Foodie?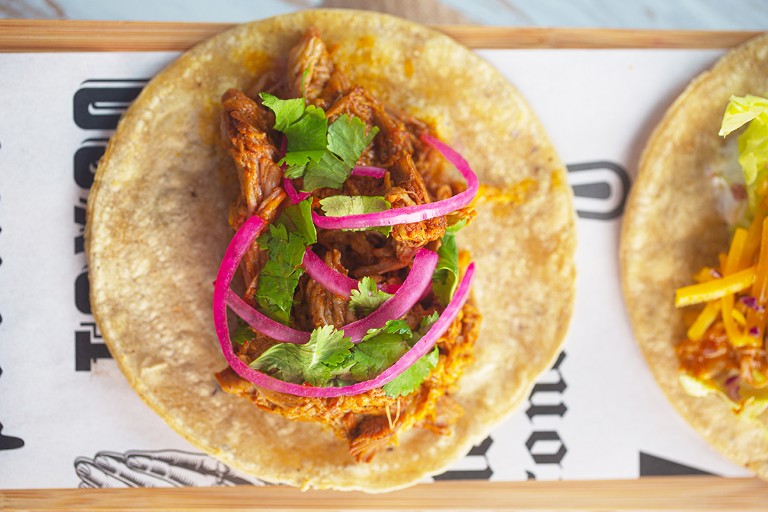 August 10, 2022
Are you a Foodie?
Do you know a Foodie? You know, someone who thrives on finding the next exciting meal even if it seems a little… different? Well, if you fall into this category, this info is for you!
You will never lack a great meal when coming to Cancun, Riviera Maya, and Tulum. This region provides an abundance of great restaurants in all price ranges and tastes. However, this article will offer some of the off-the-beaten-track offerings.
1. Cochinta Pibil - This is a not-to-be-missed experience and your taste buds will thank you for it! Cochinita means "little pig," and this dish requires slow roasting of the pig along with "achiote" or, in English, "annatto" spice. It is a prevalent dish in the Yucatan Peninsula and Cancun, Playa del Carmen, and even Tulum, it is very easy to find. It is generally eaten with tortillas for tacos but if you prefer a sandwich it would be served on a fresh roll. Many people add salsa and/or sautéed onions. Don't be surprised if you want seconds!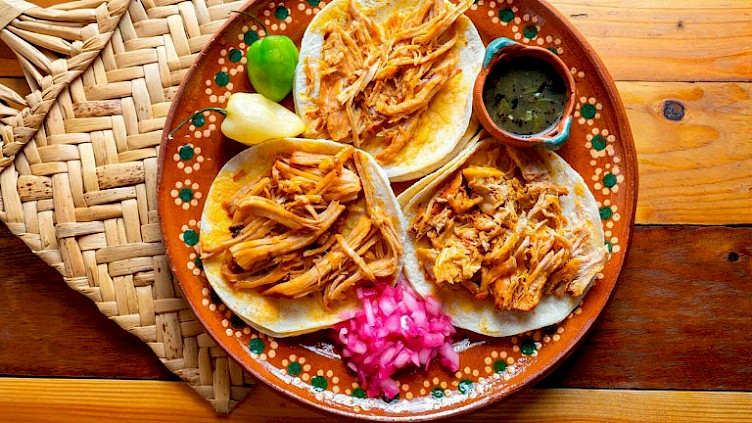 2. Panuchos & Salbutes - Although somewhat similar, these two "antojitos" are both special in their own right and it is absolutely worth it to try both! Both are made with corn masa but that is where the comparison would end. The panucho is a thicker type of "tortilla" that is stuffed with black beans and then lightly fried. Once stuffed and fried you would normally add tomato, lettuce, avocado, and maybe even pickled onions as a topping. Salbutes on the other hand do not have refried beans nor are they crunchy like a panucho would be. Once you have the salbute, you will be offered a range of toppings to add on top. It's hard to choose between Panuchos or Salbute so maybe one of each is a great choice!!
Both are delicious!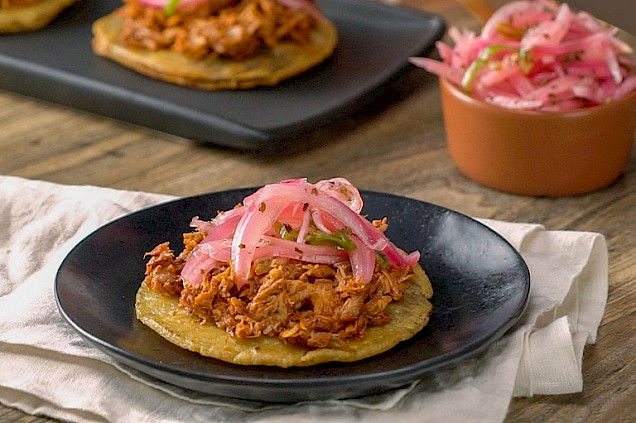 3. Papadzules - If you like enchiladas, you will love papadzules! The name may seem strange but the taste will have you return!! This traditional dish is made by dipping corn tortillas in a special sauce made with pumpkin seeds and epazote then filled with hard-boiled eggs. In the peninsula this is very often considered a "breakfast" food, however, it can be found later in the day as well.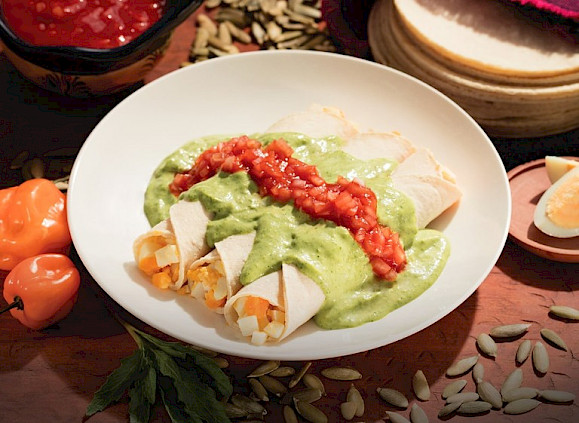 4. Sopa de Lima - Lime soup is a traditional culinary preparation of Yucatecan gastronomy. A light turkey or chicken broth is used, seasoned with various spices such as oregano, cloves, and cumin. The soup is highlighted with the use of a local Yucatecan citrus variety known as sour lime. This soup is light and delicious and can be found in any number of locations all over Cancun and Riviera Maya.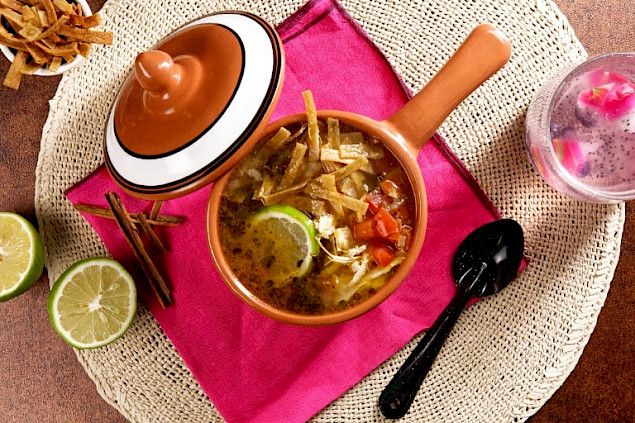 In addition to the suggestions above you'll still need something to drink to help wash down the exciting new foods. It is very popular to drink what is called "aguas" or fruit-flavored water when eating your regional food! The options are all delicious. Some of the most popular flavors of "agua" are, pineapple, jamaica, horchata, cantaloupe (melon), mango, lime, lemon, and the list goes on! These drinks are freshly made and use natural ingredients. Definitely order an "agua" the next time you're out eating some of the delights mentioned above!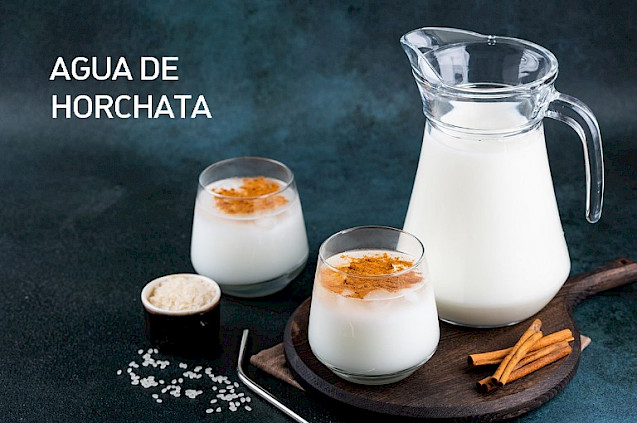 All of this is just the beginning of your foodie adventure!!!! Kick back and enjoy!