When to Visit Cancun?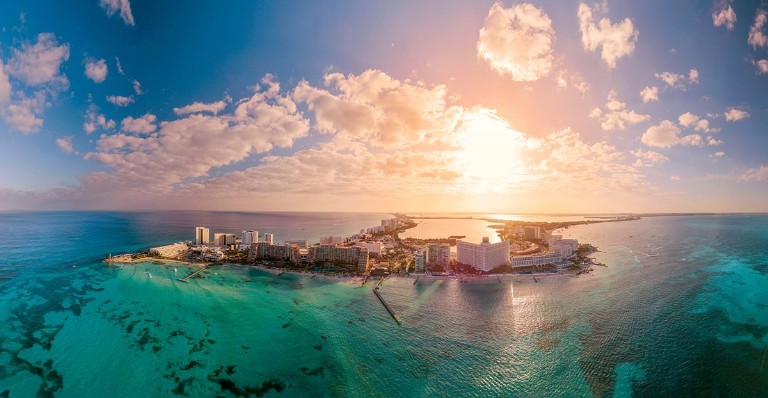 July 20, 2022
When to Visit?
This is a very common question when people begin to think of travel. You are not alone! Although Cancun, Riviera Maya, and Tulum are beautiful places all year round, there are subtle differences throughout the year when it comes down to the weather and seasonality.
However, before we start, it's important to mention we have received the exciting news that was sent out from the United States that it is no longer required for travelers heading back to the U.S. to provide negative Covid test results to return. This makes travel back to the United States so much easier than it has been for the last couple of years. Please take note: If you are traveling from Mexico to a country other than the U.S., please confirm your country's requirements for returning from Mexico.
Also, keep in mind that we recommend booking your transportation from the CancunAirport to the hotel and back again as soon as you have your plans in place. Contact CancunShuttle.com for your transportation needs and piece of mind.
Now here's a little food for thought when making your travel plans!
Winter - If you are visiting us from some of the coldest climates you will be in love with the weather during the winter months. The highs tend to be around 82°F during the day and rarely fall below 76°F in the evening. Although the days are a bit sorter there is still plenty of Cancun beach time to be had! Depending on where you're visiting us from you may decide you never want to leave!!!
Spring - During the Spring months, you'll find the temperatures begin to warm up a little with daily highs anywhere from 82°F to 88°F. The daily lows are usually run between 69°F - 77°F. Regardless of whether you are in Cancun, Riviera Maya, or Tulum, the early mornings are perfect for long walks along the beach this time of the year.
Summer - As you can imagine, the summer months are an amazing time to travel. With school out of the way and only fun to be had, summer in Cancun can't be missed! Summer daily highs are usually around 90°F but can fall as low as 84°F in the evening. With all the sunshine and warm temps, cooling off on our beaches is the best way to visit. Make sure to bring a hat with a visor and great sunscreen to keep your skin safe so that you can truly enjoy your vacation to the fullest.
Fall - Depending on what month you're traveling, temperatures can vary in the Fall. Highs are generally anywhere between 83°F to 89°F during the day but have been known to get as low as 76°F to 70°F in the evening, particularly in the later months like November or December. Make sure you have a sweater or a light jacket in case the night gets chilly.
Of course, the weather and temperatures depend on many different factors, however, a visit to Cancun, Riviera Maya, or Tulum is always going to be a great time!