Backpacking Through Quintana Roo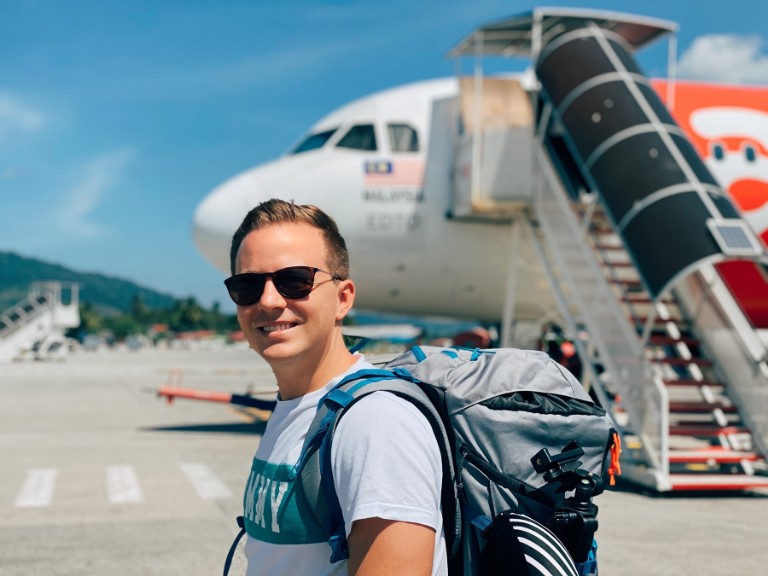 August 31, 2022
Backpacking Through Quintana Roo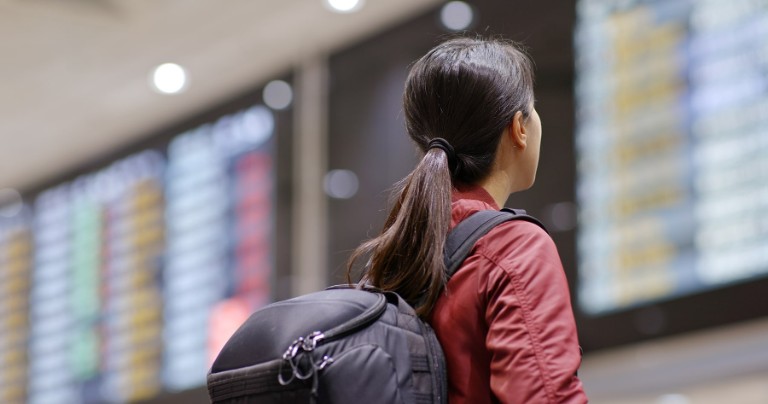 Before leaving for your trip an important thing to know is that the state of Quintana Roo is more than just a tourist destination. It has a life and a beauty beyond the average beach days and romantic evenings. The state is filled with places to explore and one of the most exciting ways to experience it is backpacking! Many very seasoned (and some not so seasoned) backpackers come to the region to find these off-the-beaten-track experiences and of course, wherever possible, do it on a shoestring budget.
In most cases, travelers will arrive at the Cancun International Airport. From this point, the sky is the limit. Here are a few recommendations that might give you some ideas!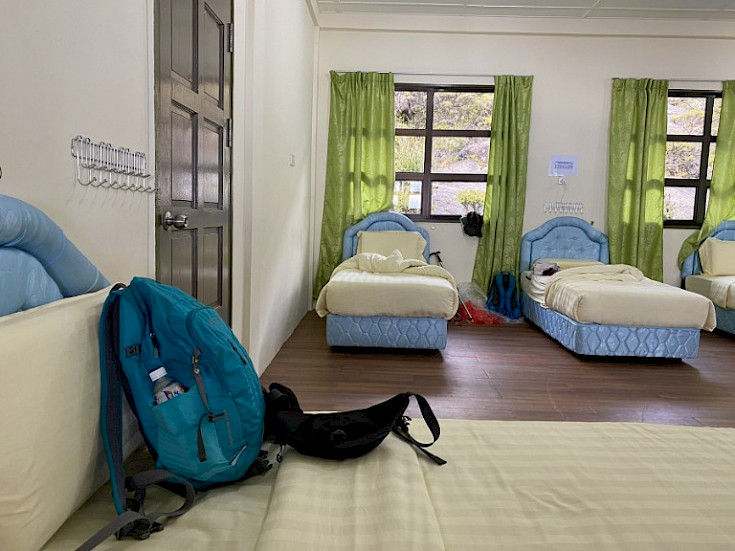 Where to Stay?
With more and more backpackers visiting the region, a good number of Hostels have opened in Cancun. As this is to get you started. Note that the majority of them are downtown, close to the city center. These would be Nomads Boutique Hotel and Hostel, Selina Cancun Downtown, and Hostel Ka'Beh Cancun, just to name a few. In the Hotel Zone, you can find Mayan Monkey Hostel which is very close to the Convention Center area.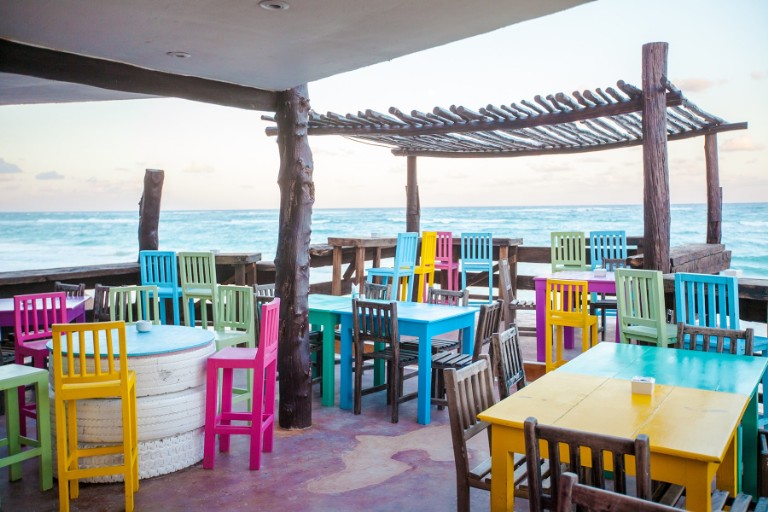 Traveling from Cancun to Tulum
The ADO Bus Station is located in downtown Cancun and it is a relatively inexpensive way to get to the next stop. Another option is the local combi (van) that travels along the highway and stops for riders. Some common places people visit next are Puerto Morelos or the general region of the Riviera Maya. Puerto Morelos is a smaller town and is quite laid-back offering some hostel options. The Riviera Maya, however, is a very large area and is quite built up with many things to see and do while visiting, such as nightclubs, restaurants, and walking 5th Avenue.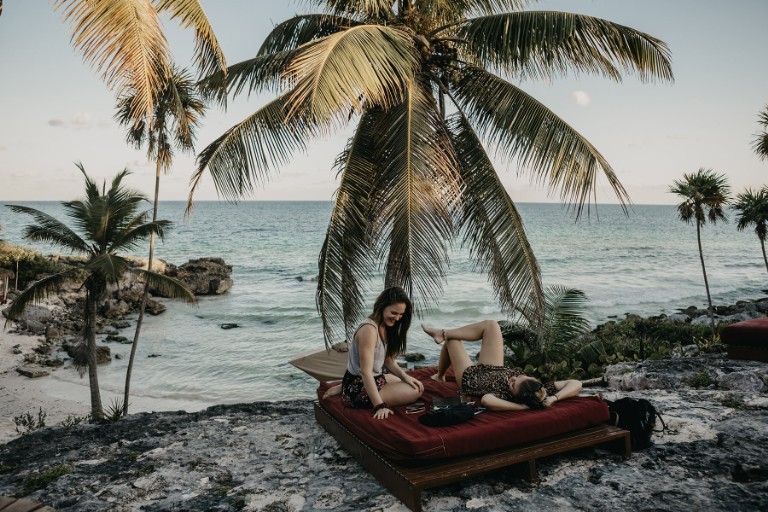 One of the most searched destinations when looking for a new adventure is Tulum. Although it has grown over the years, Tulum is an amazing location that should not be missed. Here you will find hotels as well as cozy cabins, There are also a plethora of restaurant options in this town! A not-to-be-missed experience is a visit to the Sian Ka'an Reserve. This Reserve is a very special and "controlled" place. The main goal is to keep the Reserve pristine for all those that would like to visit it. Tours are limited to 6 guests at a time. If you're staying in Tulum you can book your trip directly when you are there.
Holbox
Holbox is a must-see on a backpacking adventure. Pronounced "hol-bosh", this destination is a very special place to visit. The simple idea that no cars are allowed on this island is enough to keep people coming back. People can get around on carts, however, so don't worry! This destination is very well known for its bioluminescent waters. Also keep in mind, that in the right season, swimming with the whale sharks is something not to be missed! When traveling from Cancun to Chiquila (where you pick up the ferry to take you to Holbox), the ADO bus operates a bus from Cancun every 4 hours. Tickets currently cost $220-$350 per person and the ride is approximately 2 ½ hours.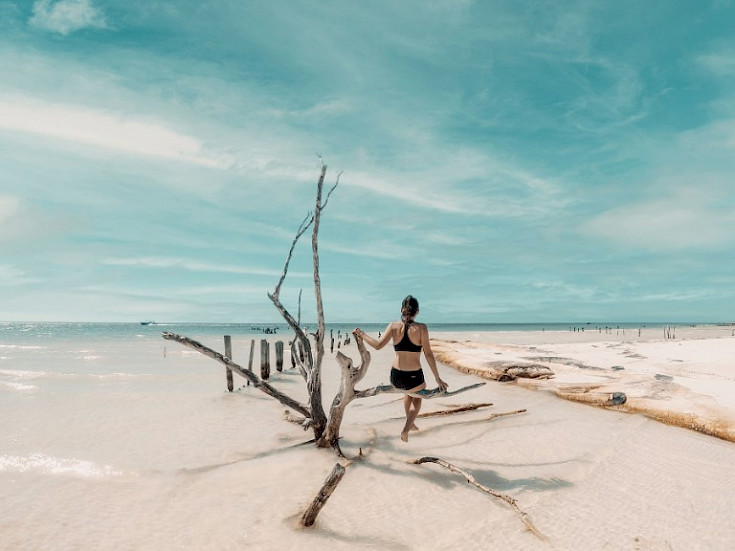 There are many other destinations to explore such as Bacalar and Mahahual just to name a few. Get started on your backpacking adventure!! You won't be sorry you did!