Cancun is a Resort with First Class Shopping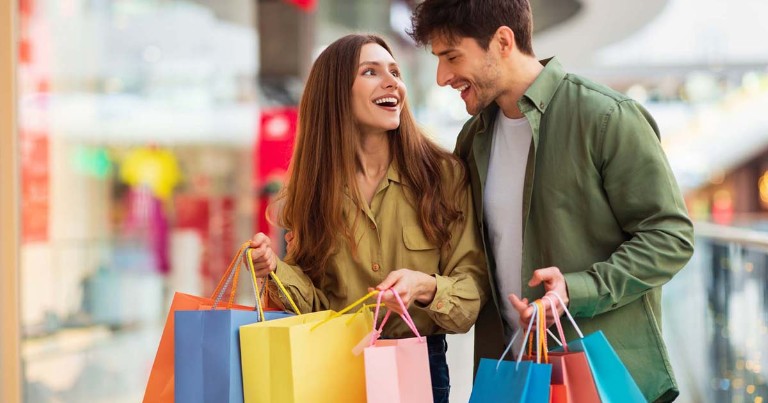 March 27, 2023
Here are a few of our favorite places to shop
Between the world-class diving, luxury hotels, and white sandy beaches, there are plenty of things to explore. Here, we offer up some of our favorite shopping plazas in the area.

Plaza Kulkulcan
Found in the heart of the Cancun Hotel Zone, Plaza Kukulcan, an indoor shopping mall, is a must-visit, especially if you are looking to find great shopping. Located at kilometer 13, Plaza Kukulcan is open Monday through Sunday from 10 am - 10 pm. Some of the more popular brands available are Sunglass Hut, Zingara, Harley Davidson, Oakley, Forever 21, many lovely jewelry shops, and much more. If you are looking for a bite to eat while there, you can find restaurants such as Mr. Pampas, Pastorero, and Ruth's Chris Steak House. If you feel like having little something sweet, just swing by Haagan Daz. Soriana, a supermarket, is located upstairs and has everything from suntan lotion to high-quality wines. If you have a car with you, you can park it in the underground parking lot for a small fee. Remember that the public bus stops at each end of the plaza, making it even more convenient.

Plaza La Isla
Located on the Lagoon side of the Cancun Hotel Zone at Kilometer 12.5, Plaza La Isla is an outdoor shopping mall. It offers everything from Ben and Jerry's, Calvin Klein, Diesel, Hagen Dazs, Hooters, Hugo Boss, HSBC Bank, Lacoste, Louis Vuitton, Starbucks, Swarovski, Tommy Hilfiger, Benetton, and Zara. In addition, there are an incredible number of restaurants offering something for everyone. You can find everything from Hooters, Sonora Grill, Jugo de Limon, La Parrilla, Cambalache, and many more. In addition to eating and shopping, you can also visit the Interactive Aquarium Cancun, where you can find sea creatures and unique interactive experiences. It's great fun for the whole family. Last but not least is Ferris Wheel Cancun. The views from high above allow you to see both the lagoon side and the Caribbean Sea. It is well worth the visit.

Puerto Cancun Marina Town Center
The newest Mall in our beautiful destination is Puerto Cancun Marina Town Center. Located at Kilometer 1 at the base of the Cancun Hotel Zone, this chic, upscale shopping complex offers many shops, cafes, and restaurants, not to mention a new multiplex movie theater that includes an IMAX option. On Sundays, in Puerto Cancun, you can frequently find a local "bazaar" with goods from local jewelry and woodworkers, as well as exciting food products. It is worth the visit, and the view from the food court is beautiful!

Forum by the Sea
Located at Kilometer 9.5 in the Hotel Zone, Forum by the Sea is not just a shopping destination but also a Party Destination. Their website says, "We are a tourist destination for parties and fun 24 hours a day, 365 days a year!" You can find it all at Forum by the Sea. From shopping to dining, and nightly entertainment, there is plenty to do at Forum by the Sea.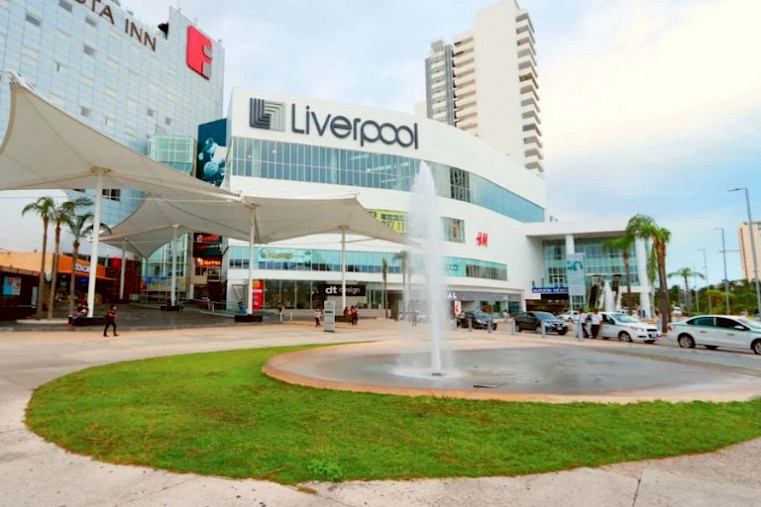 Plaza las Americas Cancun
This shopping mall is located in Downtown Cancun on Tulum Avenue in Supermanzana 7. It offers everything from brand-name stores to a food court, movie theatres, and even a Chedraui supermarket. Here you can catch a movie, eat at one of the many restaurants, either inside the plaza or outside or just walk around and grab a snack. This is the most popular shopping area in the downtown area and is only a hop, skip, and jump from the entry to the hotel zone. As far as the retail stores go, you can find Sears, Bershka, C&A, and Liverpool not to mention many others. In addition, you can find fast food such as Burger King, Hooters, Johnny Rockets, and much more.
There are many things to see and do when visiting our shopping destinations. You will find gifts such as t-shirts, jewelry, and local liquor to take home for friends and family! Take an afternoon to check a few of the malls recommended! You won't be sorry!