Day of the Dead in Cancun
October 27, 2023
This year's "Day of the Dead" holiday is celebrated between November 1st and 2nd, 2023. Many people ask, "How could you celebrate death?" However, in Mexico, we don't mourn the death of our loved ones for this holiday. We chose to give them a party.
Here in our beautiful destinations of Cancun, Playa del Carmen, Tulum, and all the others, we have white sand beaches and warm evenings, making it a lovely time to visit with our beloved who have moved on. Our specialized Mexican cuisine for this holiday is exceptional and makes it a wonderful occasion.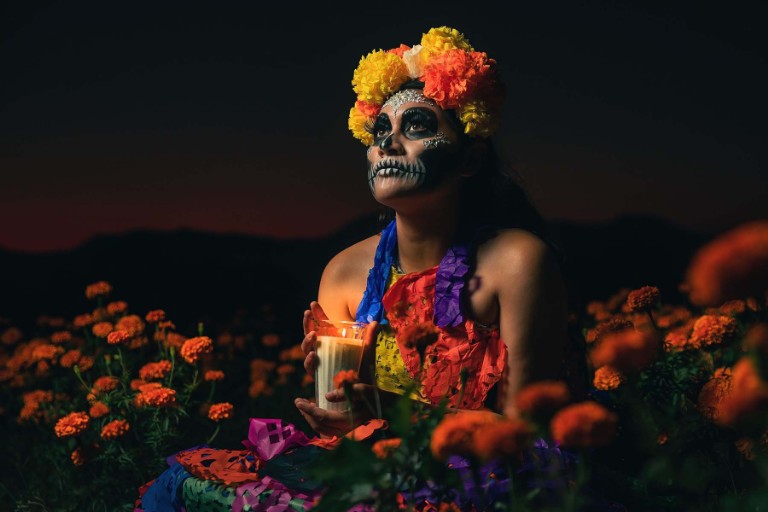 This holiday is very much like a family reunion. The idea is that our ancestors, who have already passed on, are here to visit us on this beautiful occasion. We consider it a joyful time to remember our deceased and celebrate their memory. Each year, we remember our loved ones this way: telling funny stories of things they did or remembering special moments you might have had with them. The idea is to foster joy and lovely memories.
One of the most essential parts of our Day of the Dead celebration is to ensure we have an altar for decorating, and the orange and yellow colors are used specifically on this holiday. These two colors represent the sun and the light. Marigolds are considered the flowers of the dead, and it's believed they help the deceased find their way back home due to their strong scent and bright colors.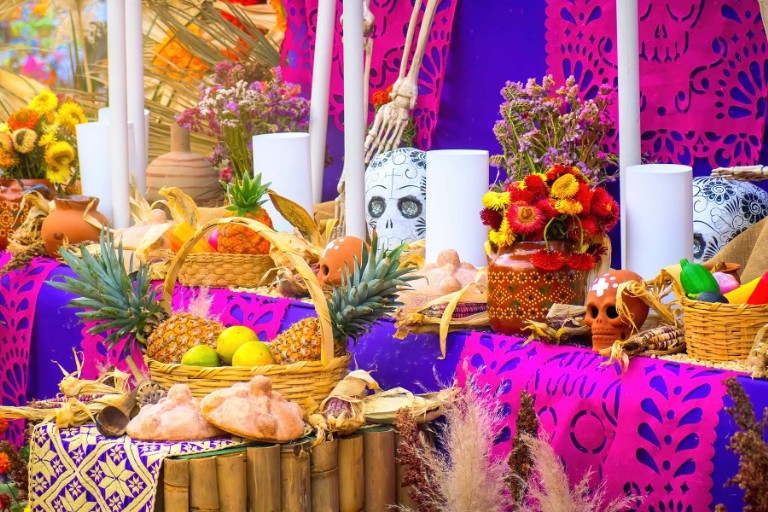 We will have all the traditional foods that go along with this tradition. For example, we will make Pan de Muerto, sugar skulls, mole flavors, and tamales. We always use food for our offerings, also known as "ofrendas."
At this time of the year, it is not unusual to have an altar in your home and still go to the cemetery to sit with your ancestors while you are "surrounded" by them. It is vital to people who can't manage their way out of their homes to get to the cemetery that they have at least a small altar to share with family in the house.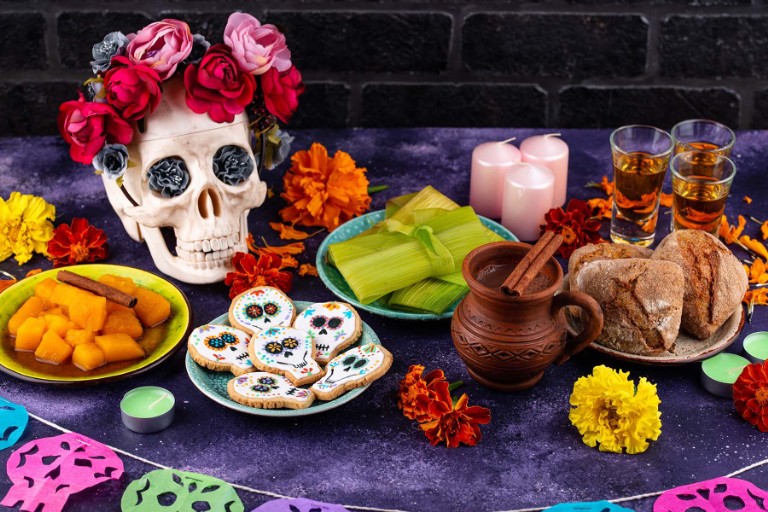 If you've never celebrated the Day of the Dead, you can use some of these beautiful ideas for your visit with the special people in your life who have moved on.