Day of the dead in Cancun and Riviera Maya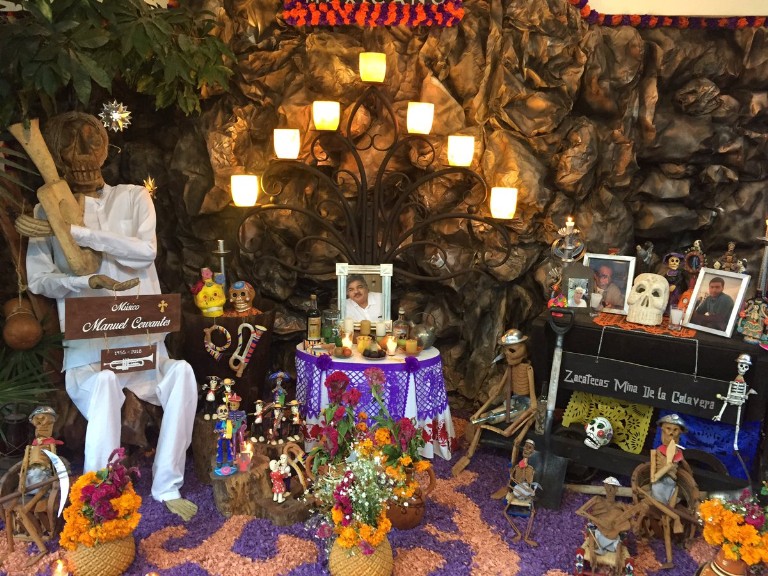 October 11, 2022
Dia de Muertos (The Day of the Dead)
If you are looking for a very Mexican experience while on vacation, we highly recommend a visit during the celebration of The Day of the Dead. The celebration that this incredible traditional event reflects is a celebration honoring deceased family and friends. The event occurs annually from October 31st to November 2nd. The traditions are considered to be quite sacred and are celebrated by the old and young alike.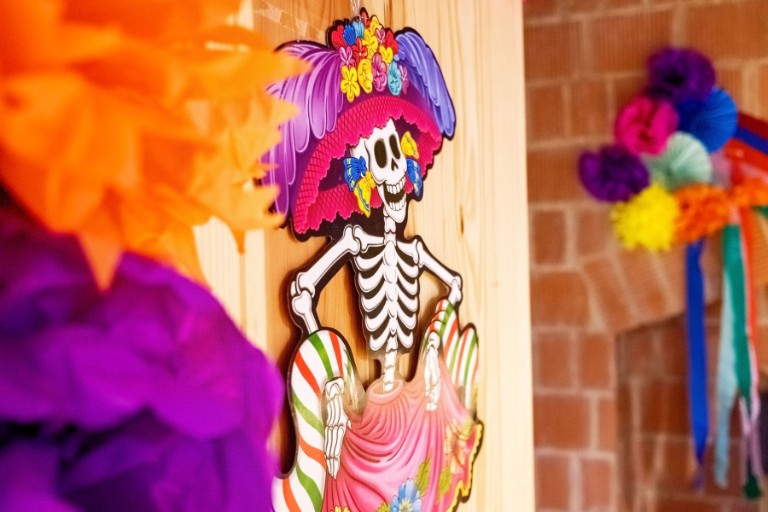 Many people think that Day of the Dead is the same as Halloween, but other than the actual dates being the same, the similarity stops there. The most important notion behind the event of Day of the Dead is the belief that on these dates the border between the spirit world and the real world dissolves. The souls of the deceased awaken, joining the living world. The living world welcomes these beloved guests with drink, food, music, and dance. Many special offerings (ofrendas) of food, drink, candles, flowers, fruits, and perhaps even tortillas are left at the gravesites for the spirits to enjoy.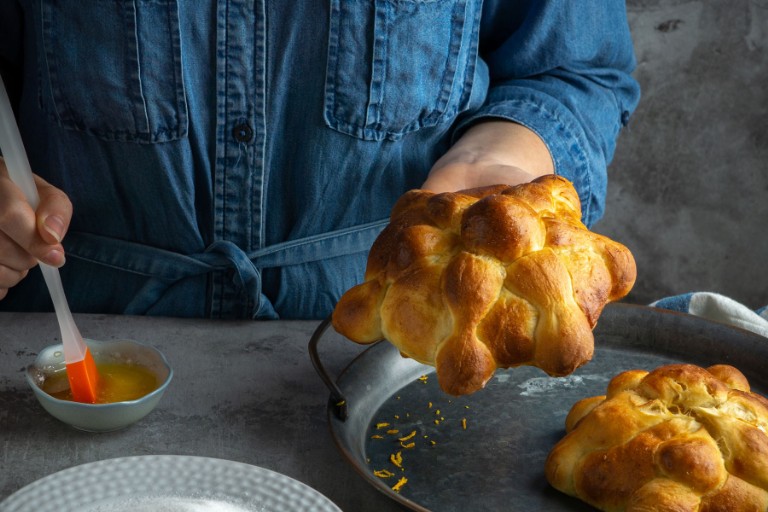 This holiday belief that loved ones are visiting is very sacred however, remember, it is considered a joyous, not somber, occasion. One of the biggest excitements for young and old alike is leaving the gifts and enjoying Pan de Muerto and Atole. Although you can find these foods all year round, it simply feels more special during this time of the year. Both young and old will attend the visit to the gravesite and may stay all night long.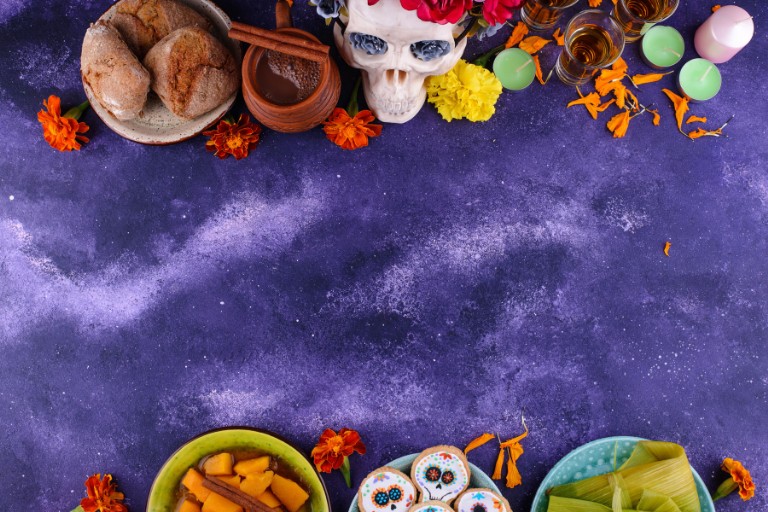 Regardless of the time of the year, in Cancun, Riviera Maya, and Tulum there are many shops that offer both lower-end as well as very high-end souvenirs such as calacas (skeletons) and calaveras (skulls). They are wonderfully unique items to take home as souvenirs for yourself or your friends.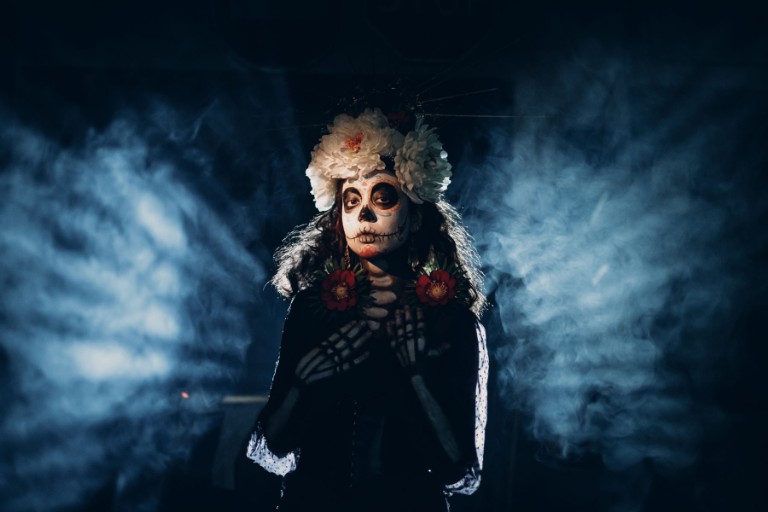 If you don't get to our neck of the woods during these dates, it's not a problem. This event happens every year and the dead will always visit the living! A wonderful option for the season of Dia de Muertos is a visit to Xcaret Park. Located in the Riviera Maya, Xcaret is always an amazing place to visit, however, during Dia de Muertos it becomes decorated in breathtaking colors and covered in flowers and altars. If you are visiting during this time of the year it's highly recommended. It is important to mention that these days can be crowded so carry your excitement and your patience on your travels!