Dont´t Dismiss September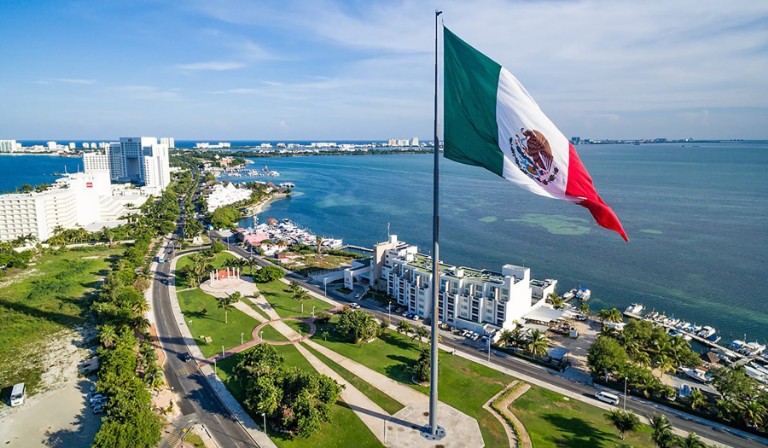 August 24, 2022
Don't Dismiss September!!
Yes, September is one of those months that falls off the radar a bit when it comes to vacationing. With Summer "officially" over, it almost seems like most people think it's mandatory to ONLY work in September without considering that it might also be a great time to vacation!. We recommend September for what can be an amazing trip to Cancun, Riviera Maya, Tulum, or anywhere in between!
Why September? We have the answers for you!
Flights to Cancun are generally quite a bit less expensive in September. Less people travel in that month and you can find great deals.
Our spectacular beaches have fewer people visiting them making the experience more laid back and carefree.
You can take advantage of visiting some of the most popular parks in the region. Grupo Xcaret has many options such as Xcaret, Xplor, Xavage, Xenses, and Xoximilco. These parks are very popular and are generally packed in high seasons. September is a great time to visit one or even more of these amazing parks.
Of course, while in the region, you'll surely want to visit one of the many archeological sites that we have in the area. Whether it is Tulum, Chichen Itza, or Coba you decide to visit, the experience will be one you will never forget. (Don't forget your camera and walking shoes!!)
Local excursions are always less crowded in September. Just a few of the great tours offered are:

Tours to Cozumel
Tulum Turtles and Cenotes
Visit Isla Mujeres on a Catamaran and many others…

Mexican Independence Day!!!!! Yes, in Mexico we celebrate our Independence just like you do back home. Our holiday is on September 16th. Almost all of the hotels in the region; Cancun, Riviera Maya, and even Tulum, will have fireworks, decorations and will be celebrating the Grito de la Independencia!!! Ask the staff at your hotel about what plans they have for that evening!
The Fall Equinox is Thursday, September 22 this year. An equinox is an astronomical event that happens twice each year in Chichen Itza, once in the Spring and again in the Fall. The effect can be viewable for up to a week depending on the weather. It is quite amazing, when everything is just right, the sun's rays create the image of a moving serpent on the pyramid stairs. It is an exciting event, but be advised, the archeological site can get very crowded during those days. If you aren't able to come to visit during the actual dates of the Equinox, keep in mind that thanks to technology, visitors can experience an amazing night show that illuminates Kukulkan Pyramid every night.
So yes, September is a great month to visit our beautiful destinations. Sun, beach, food, drinks, holidays and so much more! We recommend you give September a try this year! You won't be disappointed!!