Foods and Flavors of Mexican Independence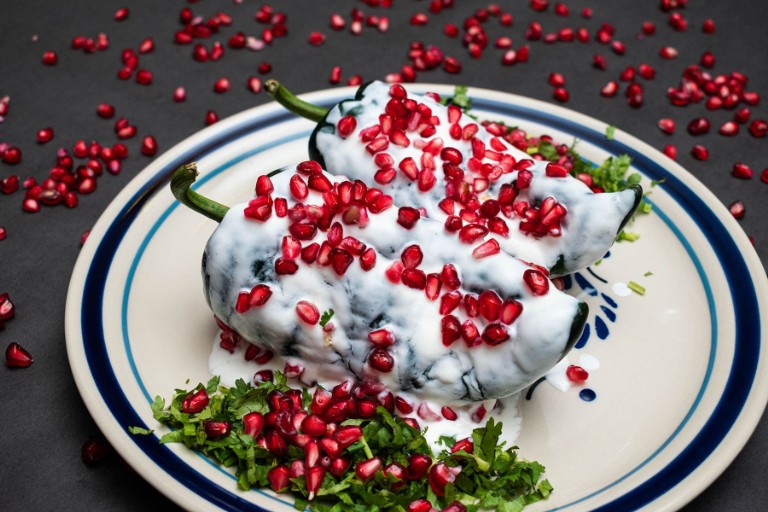 September 7, 2022
Foods and Flavors of Mexican Independence
The most revered date in Mexico is September 16th, Mexican Independence Day. It is celebrated across the country by young and old alike. It's notably confused by non-Mexicans with Cinco de Mayo. Cinco de Mayo is a holiday but it actually commemorates the anniversary of Mexico's victory over the Second French Empire at the Battle of Puebla in 1862. This too was a significant event and is celebrated, however, it is not "El Dia de Independencia" or Independence Day.
The Mexican people are very proud of their history and celebrate their Independence day with family, food, drink, and good times.
So you might ask, why and from whom did the Mexican people need to become Independent? Well, back in the day, Mexico was a colony that was ruled by Spain, they were not an independent country. They were pretty oppressed and were concerned about their living conditions, property, and lack of certain rights. However, on September 16th, 1810 one man took a very brave move. He chose to take action and he delivered a speech that today is quite famously known as the Grito de Dolores (Cry of Dolores). This man was named Miguel Hidalgo y Costilla. He was a Catholic priest from a town named Dolores. The war, known as the Mexican War of Independence, lasted over a decade but eventually, Spain withdrew from the battle recognizing Mexico as an independent country on August 21, 1821
Mexican Independence Day has been celebrated every year since that important day on September 16th. The holiday is celebrated with nationwide festivities including fireworks, parades, patriotic speeches, live music, and home-cooked feasts that are enjoyed by family and friends!
So What's on the Menu?
There are many traditional dishes to eat this evening. Some of the most popular foods that you have more than likely heard of are Tamales and Guacamole. But these are also easily found at any time of the year. I am not suggesting that you don't eat them because they are more common, simply keep some space in your belly for some of the more seasonal dishes that aren't necessarily found year-round.
Pozole
This is a wonderful Aztec dish that isn't only served for Independence day. Many families will prepare this dish for special occasions such as a baptism, a confirmation, or perhaps a wedding and sometimes even birthdays. Pozole is much like a stew or soup that in a very traditional way would use pork and maiz. In English would call maiz "hominy". The stew is slow-cooked and seasoned with a delicious combination of herbs and spices. There are many toppings you can add such as onions and lime juice. Depending on who is making it, it could be spicy or in some families, they put the spice on the side so that each person can make it as hot as they like.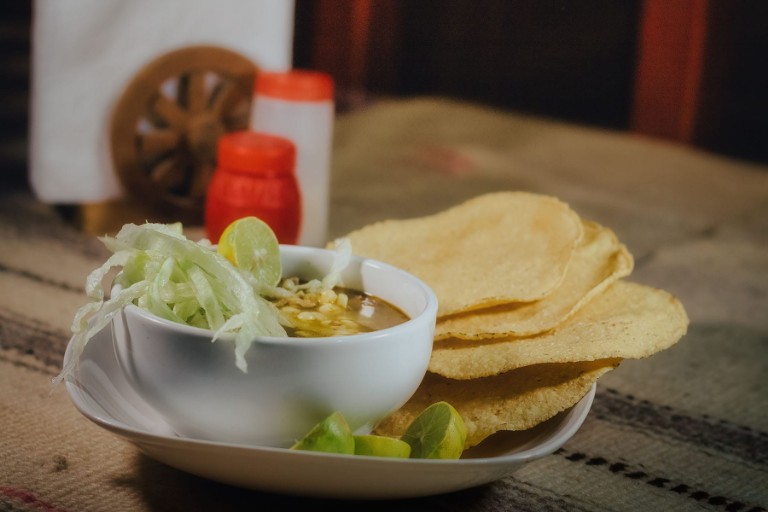 Sopa Azteca
This soup is known nationwide and is prepared with a delicious chicken broth while introducing cooked tomatoes, garlic, pepper, and onions. The important part of this dish is the strips of fried tortilla that float on top. It might sound strange but something else that is added is sliced pieces of ripe avocado. Avocado is involved in many aspects of the Mexican culinary experience and the reason for that is because it is delicious!!! To top off your dish you would add a bit of crumbly cheese, fresh cream, and a squeeze of lime to the bowl.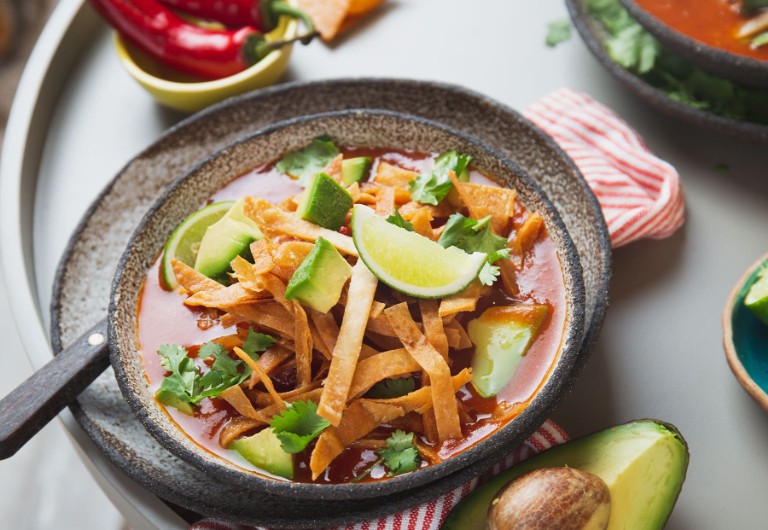 Chiles en Nogada
Chiles en Nogada is a very special dish and is only prepared during the "season" which falls into the months of mid-August through September. As the season is quite short, everyone takes advantage of this delicacy Originally developed in the town of Puebla by Catholic nuns during the 18th century, this dish is considered extremely patriotic in addition to being delicious! To make this wonderful dish it is necessary to use poblano peppers, walnuts, and pomegranate seeds in addition to pork (sometimes ground beef is used instead) with finely cut fruits and certain spices. It takes a lot of time and patience to prepare as all walnuts must be completely peeled and made into a sauce.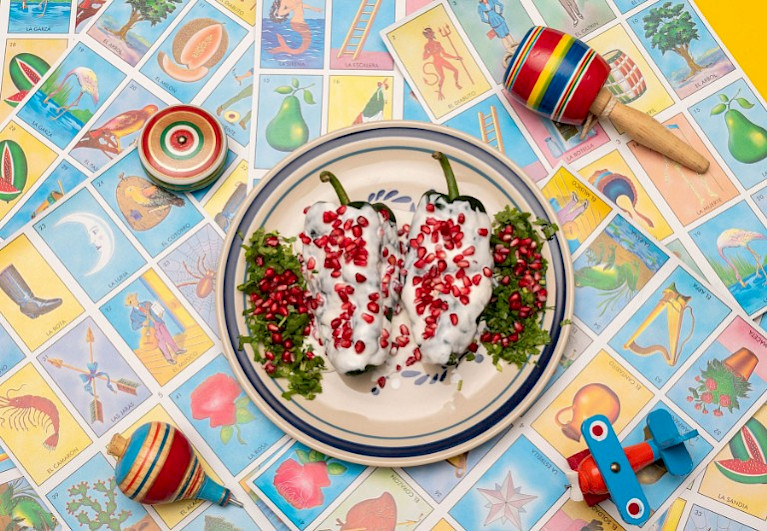 This is not a dish that is commonly found outside of Mexico. Make sure the next time you are visiting our beautiful country during mid-August through September that you ask for the closest restaurant that offers this fabulous dish! You won't be disappointed!!!