The Best Place to see Bioluminescence in the Mexican Caribbean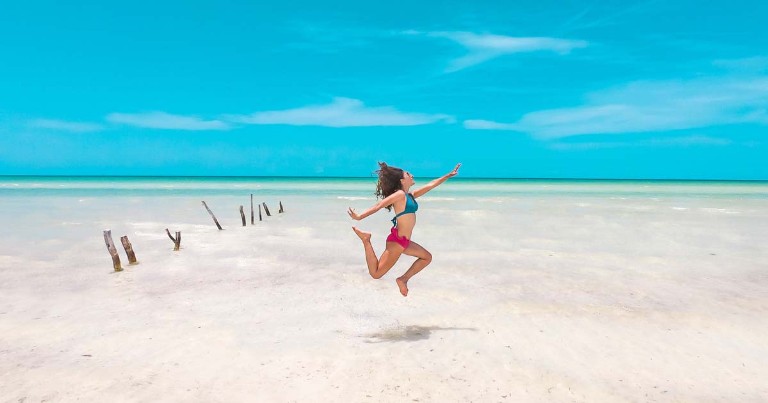 May 10, 2023
When, Where, How?
So, what exactly is bioluminescence? You have probably heard about it and are curious but want to see it with your own eyes. Well, here is the "official answer."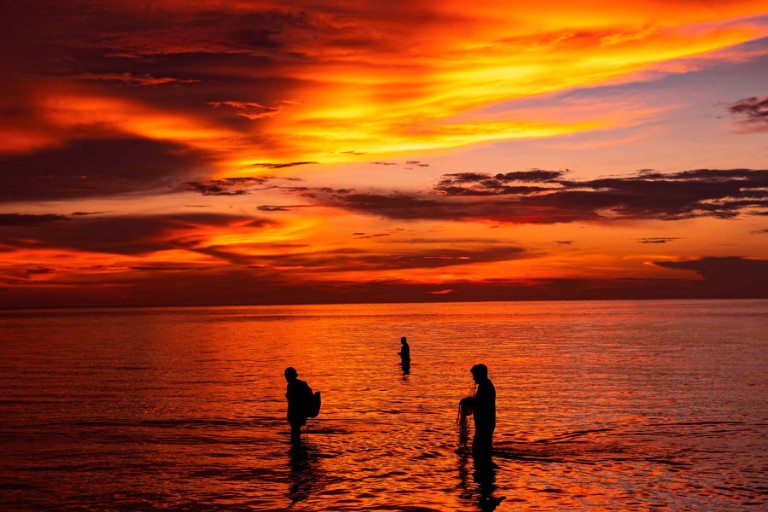 "Bioluminescence is the natural spectacle caused by phytoplankton, a type of microalgae that floats at the surface of ocean water. They emit a mesmerizing bright blue light after being agitated by wave movements or nearby swimming fish."
Quintana Roo has unique paradises; however, bioluminescence is a very special situation because you can't find it anywhere. According to many visitors, the best area to see the bioluminescence is at Isla Holbox. Visiting the southeastern tip of the island at Punta Cocos Beach is recommended for the best bioluminescence results. A literal walk in the evening waters will shake up the organisms, emitting a bright blue trail of light behind you. This is not a common phenomenon depending on where you visit us. An overnight visit to Isla Holbox is well worth it if you have the time and effort.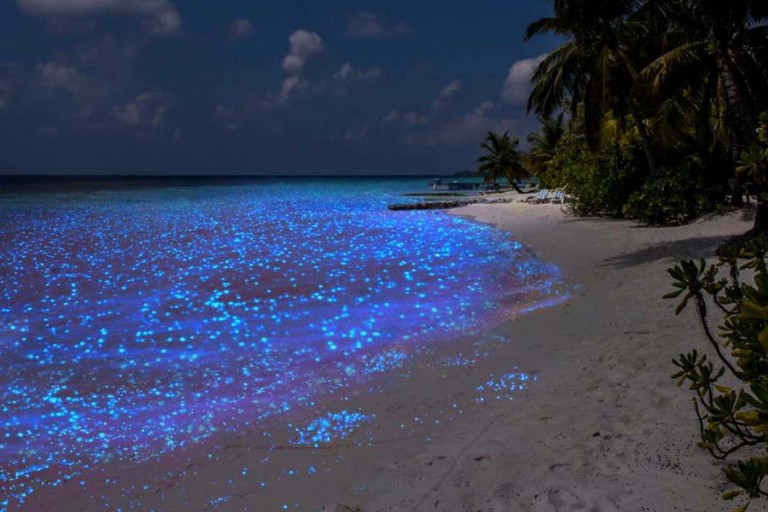 Bioluminescence is best seen between March and August. It's also been recommended to try to catch it on the night of the full moon. During the full moon, ripples in the water cause the protons to pass through their bodies, which creates electrical pulses triggering chemical reactions. These reactions activate a protein called luciferase, which creates blue light.
Bioluminescent phytoplankton is almost exclusively found in salt water. This is believed to be the case because one of the chemicals needed for the reaction isn't ever found in freshwater.
You'd be surprised how many people don't know about this incredible occurrence. It is still somewhat one of nature's best-kept secrets.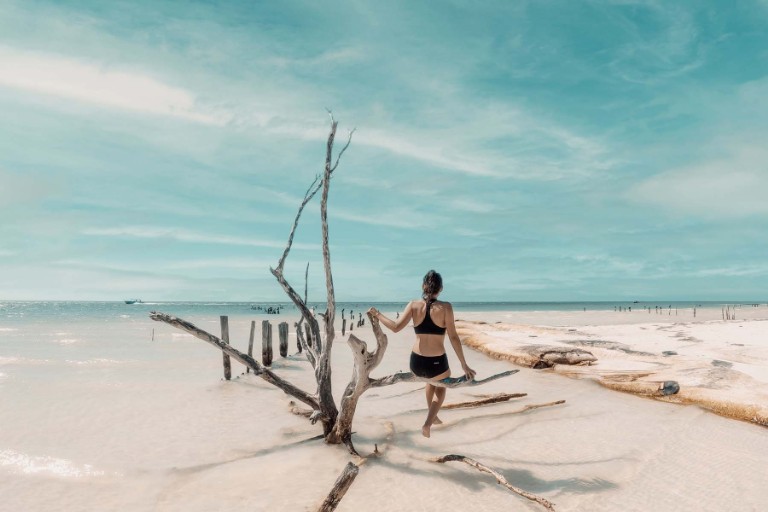 Human beings are not the only ones attracted by plankton. The whale shark, the Rhincodon typus, feeds mainly on it. Although they may sound scary, these gentle giants are very docile and highly agreeable to swimming alongside humans.
If you choose to visit Holbox from Cancun or other nearby destinations, you can travel by land (buses are available) to Chiquilá, and from there, you can cross over to the island by ferry.
Beyond a shadow of a doubt, this will be one of the most memorable visits you will ever have!