The Magic of Isla Mujeres! Laid Back Fun is just a Boat Ride Away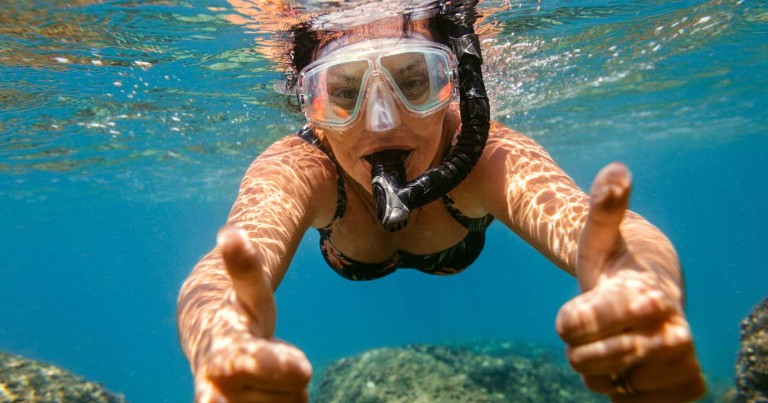 April 14, 2023
The Magic of Isla Mujeres! Laid Back Fun is just a Boat Ride Away
Isla Mujeres, or "Island of Women" in English, is one of the top destinations to visit while in Cancun. It is very easy to get to Isla Mujeres by taking a short ferry ride from Cancun.
Approximately 7 kilometers (4.3 miles) long and 650 meters (2,130 ft) wide, this lovely little island of Isla Mujeres offers beautiful scenery, amazing beaches, delicious food, and sensational sunsets. You can even rent a golf cart to get around the island on your own and at your own pace.
The best way to get to Isla Mujeres is by using the Ultramar ferry service. Depending on where you are staying in the hotel zone, you can decide to take the ferry from Puerto Juarez, Playa Tortugas, or Playa Caracol. Tickets can be purchased right at the ferry terminals. There are so many fabulous things to see and do while in Isla Mujeres. It is a gem of an island. Whether you visit for the day or spend a week, you will treasure your visit and fall in love with this amazing island destination.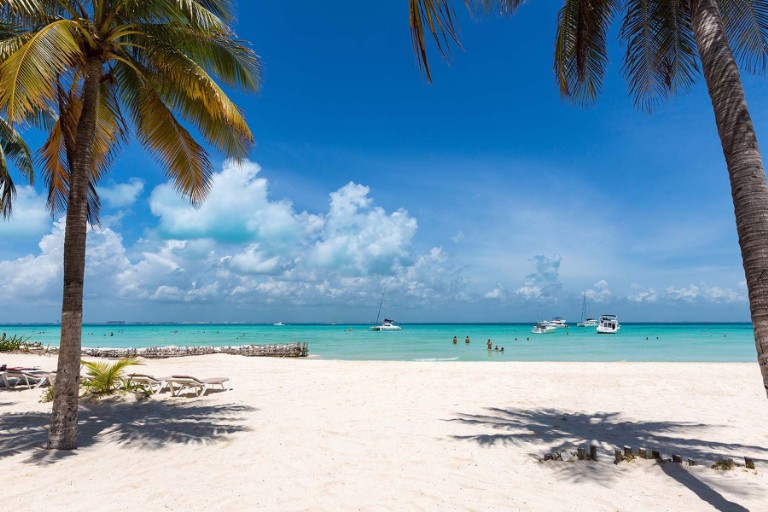 Playa Norte (North Beach)
This stunning beach has been ranked as one of the top 10 Best Beaches in the World. Located on the north shore, the views are what keep people coming back year after year. The color of its waters and its proximity of the reef to the shore make this beach a true paradise of fine sand and shallow waters. With only a 10-minute walk from the Ferry Pier to the beach, the calm shallow water is perfect for kids and adults alike!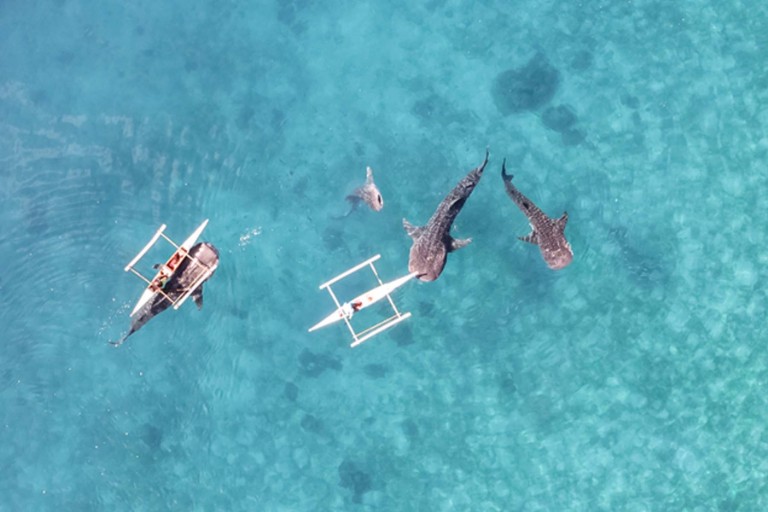 Swim With Whale Sharks
Although it might sound a bit scary, a very popular activity in Isla Mujeres is swimming with Whale Sharks. These amazing creatures can reach a length of 14 meters and weigh up to 15 tons. However, even with their size and weight, they are still considered gentle giants of the ocean. The best months to visit them are from June to September. Unlike many other creatures in our seas, Whale Sharks have a specific season for visiting our waters.
Please note: It is illegal to touch the sharks and it is required to keep a distance of 2 meters. There are reputable, eco-conscious tour companies that regulate and respect the rules. It's always best to book your trip with one of these operators.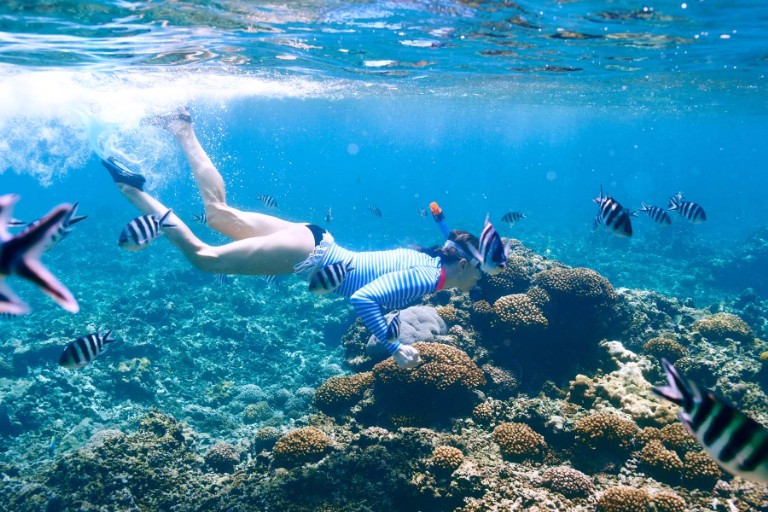 Snorkeling in Isla Mujeres
As a beginner to snorkeling, one of the best places to take your first adventure into the waters would be the destination of El Farito. This beautiful location is one of the best places to start your snorkeling experience, especially if you haven't done much snorkeling in the past. Located on the north of the island, it is shallow and perfect for beginners.
If you already have some experience with snorkeling, the area known as Los Manchones might be what you are looking for. This location is well suited for advanced snorkelers that can go to depths of 35-40 feet.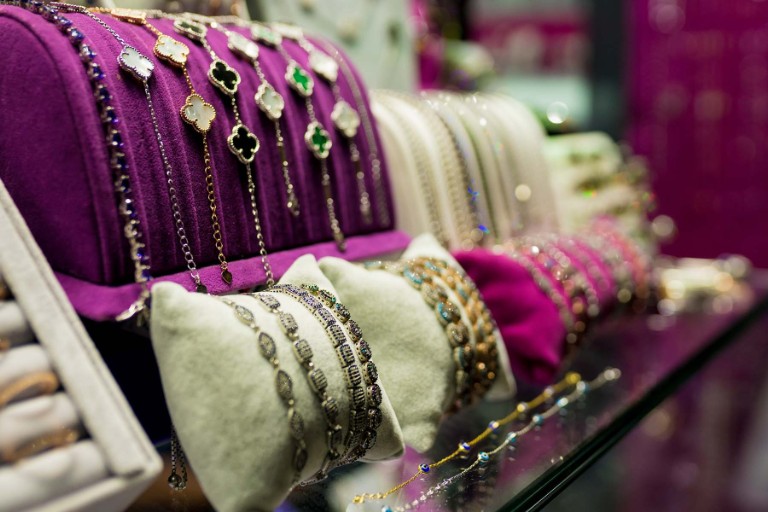 Shop Shop Shop
There is no doubt that once you get to Isla Mujeres you will want to shop. The downtown area has anything you can think of when it comes to Mexican decorations, but you'll also find things you may have never considered. You will find everything from silver jewelry, ceramics, Tequilas, and Mezcals, and of course, don't forget handmade hammocks. In addition to all the specialty shopping, if you're lucky enough to be on Isla Mujeres the first Thursday of the month between November and April, there is a fair that takes place in the Zocalo between 4 pm and 9 pm.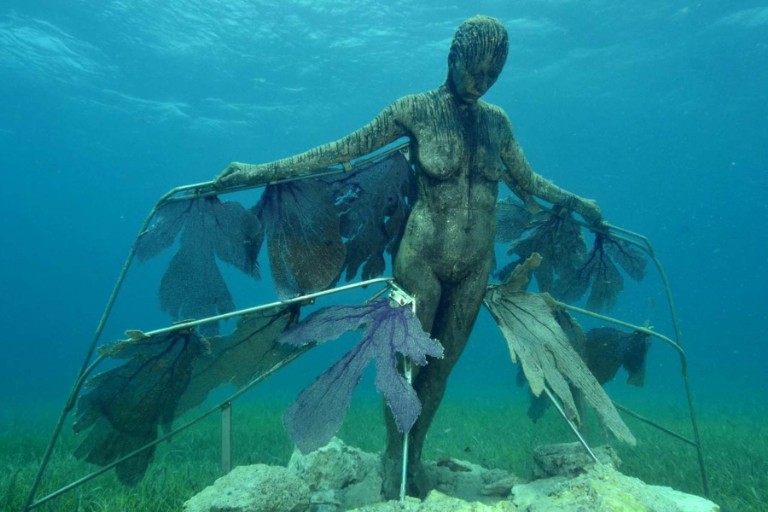 The Underwater Museum of Art (MUSA)
The Underwater Museum of Art, also known as MUSA, is one of the most successful conservation projects in the world. MUSA has quickly become one of Cancun´s top attractions. The project was launched in 2009 to create an artificial reef and help marine life restoration action in the Cancun and Isla Mujeres areas. The waters surrounding Cancun and Isla Mujeres have over 500 life-size sculptures used to promote coral life. This museum is arguably the largest museum of its kind anywhere. If you are a diving enthusiast, the opportunity to see more than 500 underwater sculptures will surely excite you. If diving is not your passion, don't worry, MUSA offers a free admission room where you can find replicas of underwater sculptures and movies filmed underwater that are also available for viewing.