Three awesome activities you shouldn't miss while in Cancun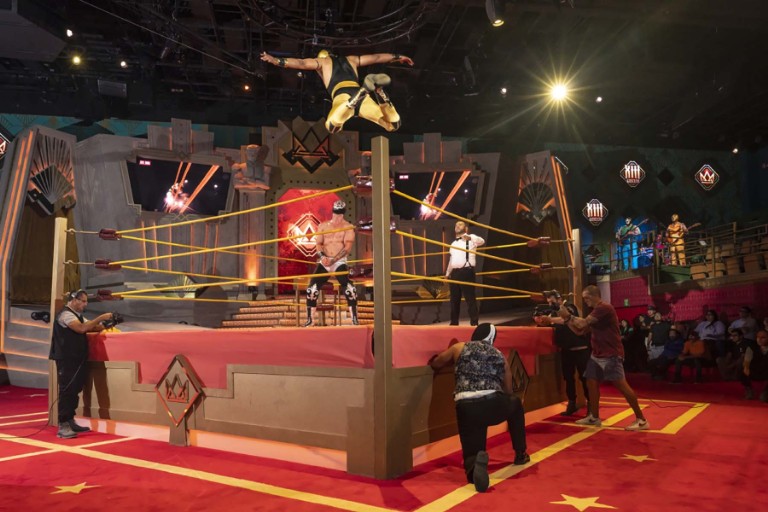 November 3, 2023
Cancun is more than white sand beaches and turquoise waters
It is also natural beauty, fun times, and of course, family and friends

Luchatitlan
If you want something unlike anything you have seen, visit Luchatitlan. The evening offers dramatic wrestling maneuvers, colorful masks, and electrifying matches. Luchatitlan is the ultimate destination in the Hotel Zone for anyone interested in Mexican wrestling. You will be amazed by the 14 exceptional wrestlers, each wearing different masks and costumes. Whatever you do, don't leave before the night's main event, the championship match, where the ultimate winner will claim the coveted Monarca Belt. Don't miss "The Whole Enchilada," which includes a Dinner Show and Lucha Libre. Luchatitlan is fun for the whole family!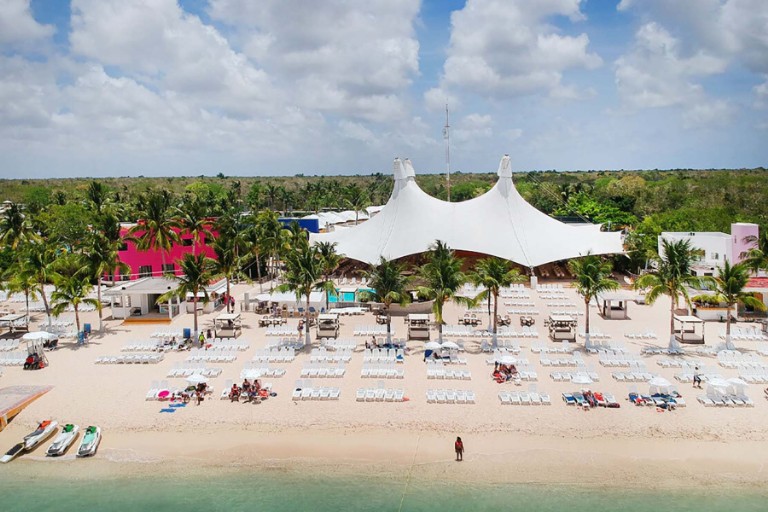 Playa Mia Grand Beach Break
Located on Cozumel Island, Playa Mia Grand Beach Park is a fantastic destination for people of all ages. Also known as Playa Mia Beach Break, you will find this an escape from the ordinary.
Cozumel is a lovely place to visit, and with all the activities you can take advantage of, this is a day you will remember for a long time. You can visit Buccaneer's Bay, the Twin Twister Water Slides, the Floating Park, and more. Of course, remember your sunscreen and even a wide-brimmed hat if you have one. A day at Playa Mia is a fantastic, fun day with the family!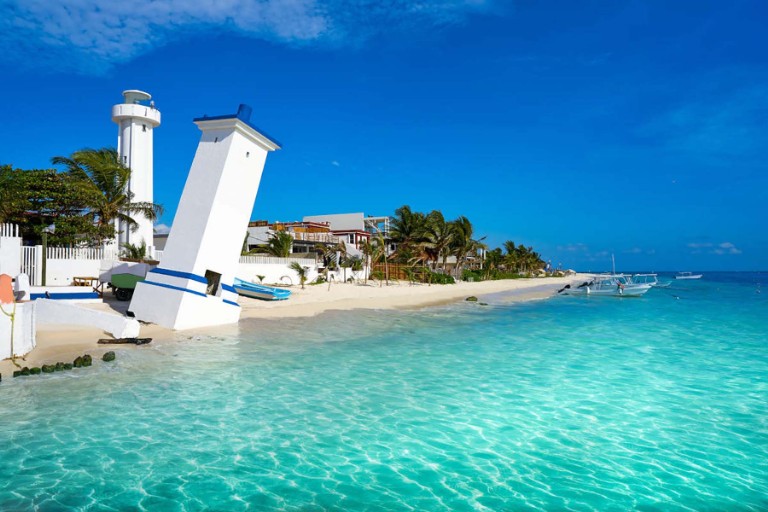 Puerto Morelos
Just a short 45-minute ride from Cancun, you will find Puerto Morelos, a charming fishing village typical of the Mexican Caribbean. This town has a lovely bohemian vibe and is an adventure destination where fantastic natural attractions such as mangroves, lush jungles, and cenotes stand out. Puerto Morelos Reef National Park is a must-visit if you are in Puerto Morelos. With its exceptional underwater beauty, it is part of the Mesoamerican reef and is considered the world's second-largest barrier reef. The Puerto Morelos Reef National Park has many offshore dive sites, so if you enjoy diving, this is a place you would want to stay and visit for a while. Of course, let's remember our amazing turtles, which are known to breed on coastal beaches.