WHAT YOU SHOULD KNOW ABOUT TAXIS AND UBER IN CANCUN
January 25, 2023
We have clarification and information for you!
Suppose you have never been to Cancun before. In that case, you wouldn't know that since the beginning there have always been two "formal" modes of transportation to get our visitors where they needed to go, our local public bus system that runs downtown and through the Hotel Zone, and our local taxi service. These "paid transportation" methods have operated concurrently for many years without issues in the Cancun Hotel Zone and Downtown.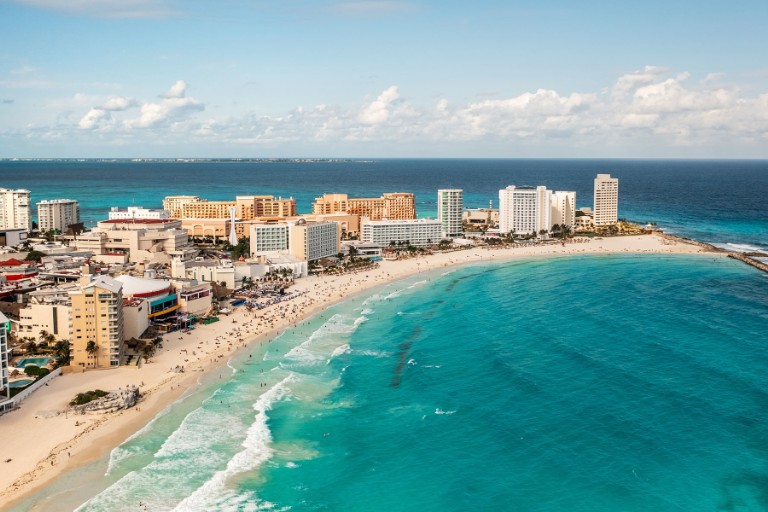 It's been said, in recent years, that although the "bus service" still provides what the paying customer needs, those using taxis tend to be less content as clients. There are comments concerning the condition of the vehicles used by independent taxi drivers and the question of rate integrity.
A newer entrant in recent years into our destination is Uber. It has been operating for a while now with some success. However, there are issues between the Taxis and the Ubers on several levels that they need to deal with and clarify on their own.
In the meantime, Cancun is open and receiving guests from Cancun to Tulum! We are very proud of our fabulous destinations and whether you are a first-time visitor or a long-time traveler to Cancun or the Riviera Maya, we know you will have a first-rate vacation while you are here. Our beautiful beaches, restaurants, archeological sites, shops, and nightclubs are open for business. Most importantly, safety is key, and we want to make clear to all our visitors that Cancun is very safe and is waiting for you!